Journal of Medical Mycology
Journal de Mycologie Médicale
20 % de remise
Revue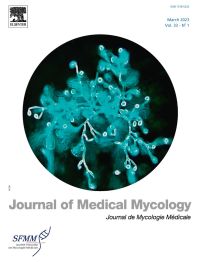 Détails
Impact Factor: 3.6 (2022)
2023 Journal Citation Reports®, Clarivate Analytics
The Journal de Mycologie Médicale / Journal of Medical Mycology (JMM) publishes in English works dealing with human and animal mycology.
The subjects treated are focused in particular on clinical, diagnostic, epidemiological, immunological, medical, pathological, preventive or therapeutic aspects of mycoses.
Also covered are basic aspects linked primarily with morphology (electronic and photonic microscopy), physiology, biochemistry, cellular and molecular biology, immunochemistry, genetics, taxonomy or phylogeny of pathogenic or opportunistic fungi and actinomycetes in humans or animals. Studies of natural products showing inhibitory activity against pathogenic fungi cannot be considered without chemical characterization and identification of the compounds responsible for the inhibitory activity.

JMM publishes (guest) editorials, original articles, reviews (and minireviews), case reports, technical notes, letters to the editor and information. Only clinical cases with real originality (new species, new clinical present action, new geographical localization, etc.), and fully documented (identification methods, results, etc.), will be considered.

Under no circumstances does the Journal guarantee publication before the editorial board makes its final decision.
The Journal is indexed in the main international databases and is accessible worldwide through the ScienceDirect and ClinicalKey Platforms.
Plus d'infos

| | |
| --- | --- |
| État du stock | EN STOCK |
| Editeur | ELSEVIER |
| Périodicité | 4 issues / year |
| Format | Revue |
Rédigez votre propre commentaire